Expertise tailored to your needs
Institutional market

Food services for hospitals, retirement homes, cafeterias and schools require menus tailored for a specific clientele. Let our specialists recommend products that take their expectations into account.

Hospitality

When you welcome your guests, you need to prepare meals, buffets and banquets while adhering to stringent constraints. Our suggestions and our wide selection of easy-to-prepare, versatile products are ready to help you meet the challenge.

Restaurants

Do you need functional, well-priced products delivered when you need them? Let us handle it! What's more, you'll get innovative ideas, custom-tailored advice and access to our laboratory to help optimize your operations.

Distribution

You offer a wide selection of products to your customers. Ensure their continued satisfaction with top-quality pork and poultry products in a range of cuts, formats and methods of cooking.
Our strongest asset is really our people. Our food service shares its savoir-faire with you so you can grow your business. No hassles here! It's all about you here.
Discover our people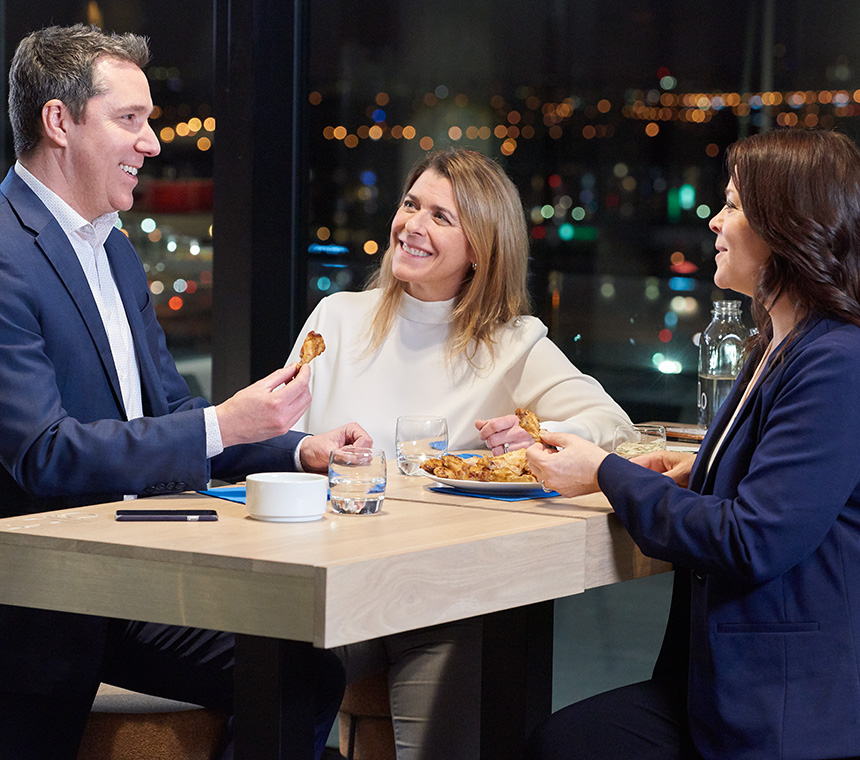 We create
lasting relationships
Our relationship with our clients is more than business. It's a partnership.
Customers can expect from us : honesty, integrity and passion. We care for our customers and only recommend what will really help them.
Our clients need to know that they can trust what we're going to bring them, that it's going to work for them. That they aren't taking a risk.
Our clients stay with us because we never give up on them, no matter what challenges stand before them.
Every year in February, more than 100 million Americans and 10 million Canadians watch the Super Bowl. About 5% of them watch from a bar or restaurant and 15% are likely to order take-out for the event.

Read more

when it comes to the sugaring-off season, traditional meals and recipes based on maple syrup are essential. That's why we offer you products and recipe inspirations that are sure to delight your customers during this very special time of year!

Read more

Sporting events are a great time for bars and restaurants to make some real money. During the playoffs get ready to welcome hockey fans in droves.

Read more
Olymel Food Service Partners